Employee benefits delivered with value
Legal services & bereavement employee benefits that support your people
Employee benefits by Adroit make access to quality legal services for your people affordable and easy to navigate.
Tailored employee benefits packages, available to your teams throughout the UK including Scotland, Northern Ireland, Channel Islands and Isle of Man, are designed bespoke to your organisation and deliver exceptional value through our quality-assured, tried-and-tested legal panel backed by a unique multi-channel engagement programme that maximises returns from your investment.
With no call centres, complex apps or long delays, your people enjoy fast access to a wide range of legal services through our small, expert team to a vetted adviser panel that's as committed to service excellence as you are. Thousands of people across the UK already benefit from our panel's free consultations, free Wills and discounted rates that help them to get through life's challenges and milestones.
And with tools including benefits launch support, monthly written comms, a complete webinar programme and face-to-face pop-up events, your people are informed, supported and engaged in your employee benefits programme to make sure your organisation sees great value from your Adroit partnership.
Explore Adroit's services with our team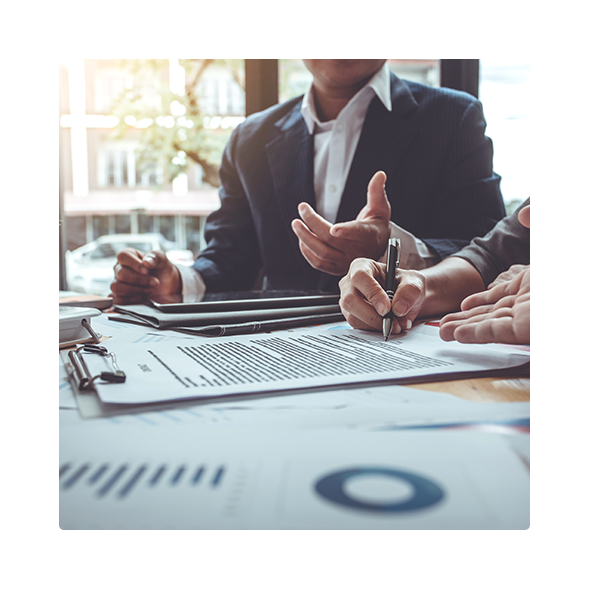 Launching your legal services employee benefits
When you're ready to launch your Adroit Legal Services employee benefits programme, support from our team increases awareness, encourages engagement and seamlessly integrates our services into your organisation.
Employee benefits launch support from Adroit may include:
A tailored briefing document for issue to your people about what's included in their new employee benefit programme, how to access Adroit's legal services, and how expert, quality-assured legal support will help them and their families.
An additional briefing targeted to your managers, providing them with information on the programme to help them answer questions, to correctly signpost your people, and to expand on the services and benefits available.
Employee benefits summary for intranet, newsletters, email campaigns and other comms, whether internal or external.
In-person attendance at launch events, such as a pop-up employee benefits advice stand, an FAQ session with your people or digital support through a webinar or podcast.
Content support for joint launch PR, through press releases, social media and website content.
A review of your existing bereavement support, such as intranet pages or your bereavement policy, and expert advice on how these may be updated.
Accessing your Adroit Legal Services employee benefits
Your people will have access to a co-branded microsite and a dedicated 0800 helpline phone number as part of your Adroit Legal Services programme, allowing them to explore the range of employee benefits available and to get in touch directly with our team.
To support engagement during launch, we'll supply you and your team with an online walkthrough of your microsite and its features, which include:
Your dedicated 0800 helpline number for fast access to our legal services and support team.
A summary of legal services available through your employee benefits with Adroit.
Testimonials from existing employee benefits clients, encouraging engagement and take-up of the programme.
A useful glossary explaining some of the terms used.
Exclusive discounts, offers and promotions available to your people through Adroit's employee benefits.
Support that drives engagement
Adroit's unique package of engagement support means you and your people see real value from your employee benefits investment.
From social media content and blogs, to webinars, on-site events and joint PR, our team's help encourages awareness, engagement and take-up of your Adroit benefits.
Webinars

Our ever-growing webinar programme covers a broad range of topics, from informative sessions on writing a Will and Lasting Powers of Attorney, to aspects of conveyancing, family law and helpful guidance for carers.

Webinars are delivered by subject area specialists from Adroit Legal Services, our panel representatives and advisers from our sister company, the National Bereavement Service. Can't see what you're looking for? We're always keen to hear suggestions for new webinar content to grow our programme.

 

Colleague case studies

Real-life success stories are a great way to engage people in your employee benefits programme.

 

We'll speak to your people who have benefited from using Adroit's legal services, creating shareable case study content for your blog, internal comms, social or other channels to encourage more take-up from other colleagues.

Guest blogs, articles & awareness dates

You'll receive an annual content, comms planning and awareness dates calendar from our team and fresh, professionally written content every month on a range of topics to share on your blog, internal and external comms, social and other channels.

 

Content is focused on themes relevant to your Adroit legal services employee benefits, from guides on Will writing and estate planning to FAQs and longer-length articles discussing aspects of property law, family law and our grief and bereavement services.

Podcasts

More and more of us are regularly listening to podcasts now, whether to entertain, engage or inform.

 

Adroit's team will contribute to your podcast, with subject specialists and guest experts discussing topics relevant to your employee benefits package. Whether you want to talk about bereavement or discuss why writing a Will is so important, Adroit's podcast contributions are helpful, easy-to-understand and encourage engagement in your benefits programme.

 

On-site Events & Pop-ups

There's no better way to get to know people than face-to-face.

 

Whether during a wellbeing, HR or supplier event, during launch of your Adroit benefits programme, or as a one-off pop-up event, Adroit's team will visit your site, speak to your team and build relationships with colleagues that encourage engagement and take-up in your legal services employee benefits.

 

 

A member of Adroit's team on site at John Lewis Partnership HQ during the company's Reconnection Week initiative, showcasing our Will writing services, providing on-the-spot advice and answering queries.

Employer Bereavement Booklet

 

A detailed booklet, which can be personalised to your organisation and available to any member of your team who has experienced bereavement.

 

Written by professional bereavement advisers from the National Bereavement Service, the booklet gives practical guidance on the next steps to take and signposts people to further resources for information and emotional support.

Calendar of Awareness Dates

We have a useful calendar of events and awareness days with ideas for content that you can use to help you keep referencing your benefits offering throughout the year

 

AWARENESS DAYS AND KEY DATES

◼ Loneliness Awareness Week

◼ Children's Hospice Week

◼ National Bereaved Parents Day

◼ 24/7 Samaritans Awareness Day

◼ International Day of Charity

◼ Youth Mental Health Day

◼ World Suicide Prevention Day

◼ International Week of Happiness at Work

◼ World's Biggest Coffee Morning

◼ World Mental Health Day

◼ Free Will Writing Month

◼ National Work Life Week

◼ World Hospice and Palliative Care Day

◼ Conflict Resolution Day

Social Media Content

Adroit will support your comms with social media content relevant to specific awareness events, dates and campaigns your organisation is running.

 

Our own social media channels are also regularly updated with relevant content for you to share and distribute.

 

Press Releases and Joint PR

Adroit combines forces with your team to support joint PR activities, as well as your external comms, perhaps communicating the launch of your employee benefits programme or your work on a relevant topic.

 

We'll also work with you to identify great client success stories for use in Adroit's own PR and marketing, and giving your organisation, and its investment in your people, valuable visibility.

 

Competition Prizes & Special Offers

To incentivise engagement and encourage referrals via word of mouth, we'll offer periodic free prize draws and exclusive special offers to those using your Adroit Legal Services employee benefits.

 
Create your unique package of engagement support from Adroit, maximising visibility and value from your employee benefits programme.

"Having met with The National Bereavement Service and Adroit, it quickly became clear their service was the perfect solution to assist our teams in supporting our bereaved families. Their nationwide coverage and their ability to act quickly…coupled with their compassionate nature sets them apart and we would have no hesitation in recommending them to any other service provider."
Roy Castle Lung Cancer Foundation

"We have many examples of where National Bereavement Service have gone out of their way to help our customers and their families. They genuinely do care for the bereaved and will do everything they can to support them at their time of need."
Neilson Financial Services

"The team at Adroit understand the way we work and have been happy to respond quickly when we want to increase awareness of the service to reach even more Partners. It is important to us that Partners are treated with delicacy and respect in their time of need; regardless of situation and Adroit carry this out with diligence, dedication and care."
John Lewis Partnership

"We have been exceptionally impressed with the level of client service and have only ever received positive feedback. Both our clients and our branches are extremely positive about the service."
Funeral Partners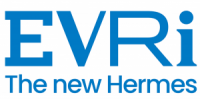 "We are very pleased we decided to offer the NBS helpline and Adroit's legal benefits to our employees with the ultimate goal of supporting their emotional and financial wellbeing. These services integrate well into our company's overall wellbeing strategy and elevate our employer brand to attract and retain top talent as we continue to grow."
Evri

"It's been a pleasure to work with Adroit since 2021. They are very passionate about growing our colleagues' awareness of, and engagement with, the services provided. With regular dialogue and a collaborative approach to providing an innovative communications plan for next year and beyond, we know this benefit will go from strength to strength and give our colleagues the support they need during life's most challenging moments."
Aldi UK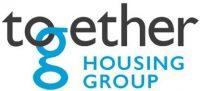 Launch was straightforward with support from Adroit on engaging materials to catch people's attention, followed by an extensive range of live webinars on many different topics of interest, well hosted and with expert speakers, which are well attended by our people. We get ongoing management information, new ideas, and lots of support from Adroit on a regular basis helping us continue to drive engagement levels and improve the benefit on offer. They offer a great range of services that have been well received by our people who have given us very positive feedback from their experiences. I think Adroit offer a flexible, dedicated, receptive, customer led approach which delivers great value for money.
Together Housing Group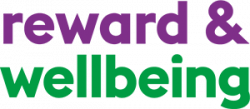 "The Adroit team has been great to work with, offering a helpful, responsive and tailored benefits package for our business needs. There are no call centres and their level of service is excellent. They offer a comprehensive package that covers all legal services to our colleagues, with the added benefit of the bereavement support service from the National Bereavement Service to support our employees at difficult times."
Sanctuary Group
What do our clients think?
The whole probate process was straight forward and very easy to understand, I was in a very wobbly frame of mind when I contacted you and uncertain of the procedure, but my fears were soon alleviated. My case was resolved within a month which I don't think could be improved upon, very impressed. Excellent service at a very emotional time.
Your responses showed genuine concern for me during my bereavement. You kindly sought an answer to the legal question that I put to you and, happily for me, the answer was the one which I had hoped for. Your help has taken a load of worry from my mind, and I cannot thank you enough for your help and thoughtfulness.
Myself and my partner tick every box on who should make a will – making the webinar particularly informative. For peace of mind and security this is something that I now have made inroads to get completed. It's great to have this service available to us!
Thank you for the webinar.  I found it very interesting and informative. I have been thinking of making a will and sorting a power of attorney in recent weeks, so I am interested in taking this further.  I believe my estate will fall into the inheritance tax bracket so learning more about this would be great.
Many thanks for the session – it was very insightful. It's always so tricky dealing and discussing finances with parents on what will happen after they die, but the information provided a steer on how to broach the subject sensitively.