Helping your employees & customers navigate life's milestones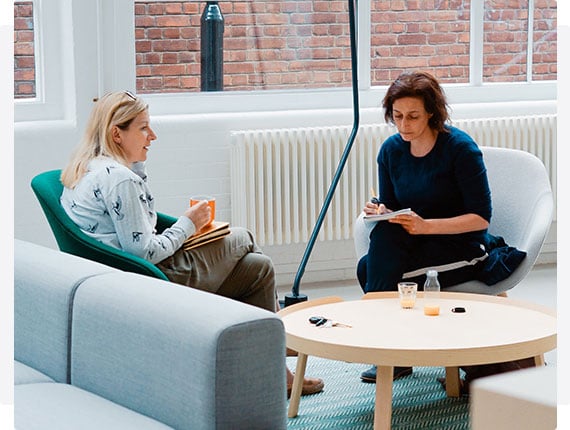 Caring for your people & customers
Your people and your customers are your most valuable assets. Adroit helps them to navigate life's milestones and challenges, giving you a supported workforce and an engaged customer base through tried and tested legal services that protect your people's interests, families and wellbeing.
Providing bereavement support from the National Bereavement Service (NBS), and connecting people to trusted legal advisers, Adroit's ready-made employee and customer benefits package provides access to affordable, quality-assured and reliable legal and bereavement services whenever your people need it.
Lasting Power of Attorney
National Bereavement Service (NBS)
Conveyancing and Property Services
Adding value for you & your people
Adroit's team cares about your people and your organisation as much as you do. By partnering with Adroit, your organisation, people and customers will benefit from:
Access to affordable legal services

Free initial consultations

No-obligation advice

A single point of contact with our team

Fast response times

Quality-assured, monitored & trusted legal experts

Bereavement help from experienced specialists

Clear, structured pricing

Value-add support for greater engagement

A well-supported, engaged & happier organisation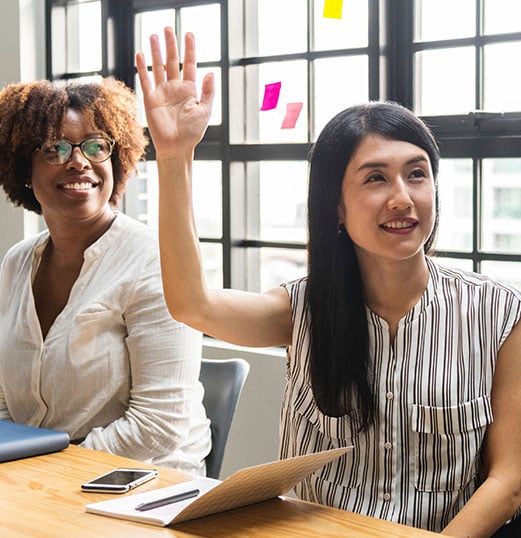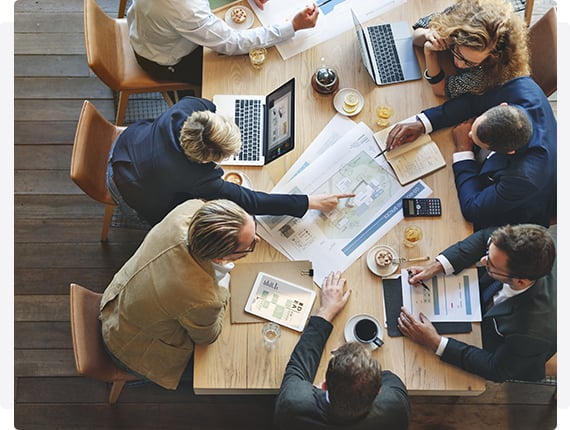 Providing complete benefits packages for consumer-facing and business-to-business organisations and charities throughout the UK, Adroit works with clients including the John Lewis Partnership, Travis Perkins, Aldi, Virgin Money, Pure Gym and DHL.
Whether offered as employee wellbeing support or as a customer benefit – or both – Adroit's fully-tailored packages provide immediate access to professional legal and bereavement services for almost 300,000 people nationwide.
We've hand-selected a panel of legal experts who each specialise in a specific area of the law and bereavement. Balancing exceptional service with competitive pricing, they are experienced in providing relevant, personal advice in highly emotive situations.
Our legal panel is regularly reviewed, with partners measured against stringent criteria to ensure we are only providing your people with the best in the business.
What our clients are saying about us
"A joy to deal with Writing a will is always going to be tricky so you put if off for as long as possible! My Partner and I had our Consultation with Jake today over zoom which was actually really great and so easy and Jake was an absolute joy to deal with. Everything was explained in absolutely the right amount of detail, at no time did we feel rushed and the process just flowed. Overall we were on the call for just a little less than 2 hours, next steps and details were explained fully and confirmation e mails started arriving as the call was finished. Thank you for making this as easy as possible, I would highly recommend."
"Knowledgeable, friendly and professional. I made the decision to make a will after receiving a terminal cancer diagnosis. Liam from Squiggle Consult contacted me and I immediately connected with him. I found him to be a very knowledgeable, friendly, and professional. He took as much time as I needed to understand my options. There was no pressure selling just professional guidance. I trust Liam and Squiggle to produce my will and power of attorney as it was now clear to me just how important it is to ensure my legacy is protected and only goes to those I love. I would highly recommend Squiggle Consult and Liam."
"The consultant was very professional and very knowledgeable. He took his time to go through the details that were applicable to my circumstances and was always available to answer any additional questions I had. The company always kept me up to date and staff was always very polite and quick to response. For that reason I strongly recommend their service."
"A few weeks ago I logged onto one of their webinars about Power of Attorney and Will writing. From that I booked an appointment for a visit to my mums, to update a very old will, written in 2002 way before my dad had died. Steve Dodd arrived and could not have been better, more knowledgeable, patient with endless questions, helpful really seriously impressive. Thank you for making the tricky conversation so professional and thorough, he was so kind."
"The solicitor was thorough both in terms of information about a probate application and also the anticipated timescale for obtaining it. An efficient and pleasant organisation to deal with my requirements."
"Excellent service when writing our first will. Nadine [Estate Planning Solutions] was very knowledgeable, friendly and put us at ease when talking through what can be uncomfortable discussions. Thank you."
"The service I have received from this company is beyond compare. From the moment we spoke with Nadine [Estate Planning Solutions], my wife and I were completely comfortable....she took us through every aspect and detail of the service provided. I could not recommend her and the company highly enough."
"The whole process was straight forward and very easy to understand. I was in a very wobbly frame of mind when I contacted you and uncertain of the procedure, but my fears were soon allayed. My case was resolved within a month, which I don't think could be improved upon. Very impressed. Excellent service at a very emotional time."
"Having put off for a long time the need to renew our Wills, we contacted Estate Planning Solutions and through the wonderful help, support and friendliness of Nadine Abrahams, we successfully renewed our Wills, set up LPA's and a Family Trust which was effortless because of the regular Zoom meetings which helped us understand far more than we would normally. Thank you very much."
"Nadine [from Estate Planning Solutions] has been so helpful to my husband and myself with finally sorting our Wills out after so many years we had not managed to get round to it. She was super friendly and explained everything really clearly and gave us a really good understanding of our options. I would highly recommend them for any Estate Planning needs."
"The Homicide Service suggested I should contact Jean Watkins in respect of legal queries arising out of the traumatic events which occurred in May 2019. Since then, I have received excellent and very helpful advice from yourself and James Shingleton of Brearleys Solicitors. James also provided a very helpful thorough and economical service in respect of Probate application. Because of this, I decided to appoint Brearleys Conveyancing department, headed by Lorraine Hoyle, to deal with the sale of the house from the estate agent. A very efficient and economical and helpful service was provided. I would therefore suggest that anybody requiring such services will not be disappointed because of the efficiency of all the persons involved."
"Thank you, Nadine [from Estate Planning Solutions via Adroit] for your patience and clear instructions given to me when I was making my first will. Despite everyone being in lockdown I was made to feel at ease. I was not hurried or pressured in any way and time was taken to ensure I fully understood everything. Thanks again!"
"This is the first time I have used Deighton Bowie via Adroit and am very pleased with the service they have given me. My dealings were with Susannah Wild who was extremely professional and very helpful in guiding me through the process. As my contact with them was during lockdown, and face to face meetings were impossible, I can only commend the phone calls and secure video links that took place. I always felt that my interests were being very well looked after. I would not hesitate to use them again and recommend them very highly."
"I wanted to write to say how much I have appreciated all the assistance you have given. You have been so patient with us explaining everything in detail and in a truly professional manner giving us complete confidence in you and your company. On a more personal note [Nadine at Estate Planning Solutions] I thank you for your sense of humour, a refreshing thing when dealing with businesses. It took away all the stiff collar and formal stuff, making talking to you so easy."
"I can't thank you enough for how efficiently and discreetly you have dealt with everything for me. It has made things so much easier during an extremely difficult six months and the fact that, despite the additional issues with the COVID-19 crisis, you have continued as if that wasn't happening, unlike many other people I was dealing with. I would have no hesitation in asking you to help with anything else I may need assistance with going forward, so don't be surprised if that is sooner than you would expect!"
"I want to recognise the wonderful service I have received from both Jean at the NBS and Lorraine Hoyle from Brearleys Solicitors. Any queries I had or calls that I made were dealt with in the most professional and friendly manner, and my sale and purchase went very smoothly. I will not hesitate to recommend Adroit to family and friends."
"I just wanted to say how impressed we were again with the professional and amazingly prompt service provided by Mortons Law, via Adroit, when dealing with the purchase of my daughter's house! Lauren more than met our expectations, with immediate responses to our emails and a thoroughly professional service. We were very impressed!"
Unique help from real people that's there when it's needed most
When your people need to access legal and bereavement support at any time of life, from a house purchase or a family dispute to preparing a Will, planning end-of-life care or coping with a death, Adroit recognises the importance of human contact.
Your people and customers have fair and equal access to practical support from sympathetic, experienced experts with established reputations for service, quality and value.
We'll make it really simple to start offering our suite of services to your employees and customers.