Dealing with any form of legal dispute – or litigation – can become a difficult and stressful time in a person's life. However, with the right lawyer representing you, the process will be made simpler and easier to cope with. Better yet, the right lawyer will also be able to negotiate a favorable outcome for your case.


Whether you are a prospective claimant or a defendant in a case, if you're in litigation, you'll require the expertise of an experienced professional to act on your behalf.
Litigation refers to any action raised in court to enforce a particular right on a particular individual or entity. Anyone launching a civil dispute is described as 'entering litigation'. Alternatively known as dispute resolution, litigation can relate to a conflict between two or more people or companies. Usually, it involves a discrepancy over a transaction, shares in assets or commercial deals.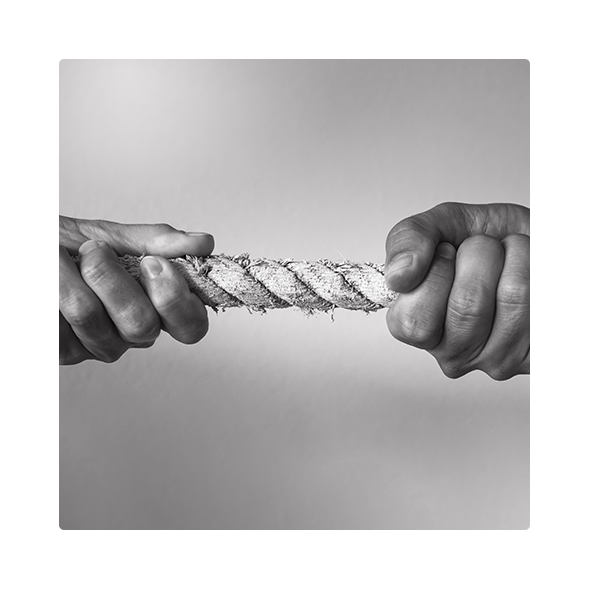 Our panel of litigation solicitors
A strong litigator is a proficient communicator with a keen sense of commercial awareness, full understanding of the law and its technical principles, with the ability to achieve a reasonable outcome on behalf of a client.
Adroit has a panel of specialist litigation and dispute resolution solicitors on hand to support clients who find themselves in this situation. They have extensive experience in providing their legal services in a litigation environment and have an enviable reputation and track record of achieving successful outcomes for our customers.
At the outset of your case, your allocated solicitor will ensure you are provided with as much information as possible to agree on a successful strategy to bring your claim to a swift conclusion. From there, the solicitor will represent your case on your behalf, making your involvement in the technicalities and legal processes as minimal as possible to make the experience as stress-free as it can be.
Our legal partners are regularly reviewed, are measured against stringent criteria and operate within a strict code of practice designed to support individuals who are bereaved. When it comes to litigation, we pride ourselves in offering a professional and quality service at competitive and transparent fees. You won't find better.
To discuss our litigation services in more detail, contact Adroit today on:
If you are already a customer of Adroit, please visit your employer's dedicated microsite for more information.