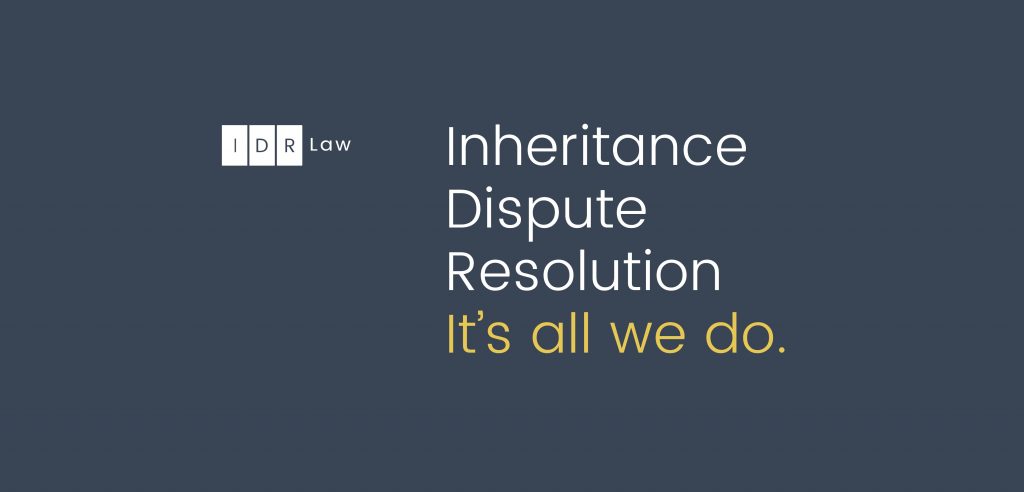 Contentious Wills
Contentious Trusts
Contentious Probate
Number of offices/branches:
Years working with Adroit:
Accreditations and awards:
Member of ACTAPS committee and ACTAPS accredited
Listed in Legal 500 as a Leading Individual in his field and Ranked in Tier 1 in Chambers & Partners
Finalist in Yorkshire Lawyer of the Year award 2020 for the Yorkshire Legal Awards
Finalist in the Niche Law Firm of the Year category for the Yorkshire Legal Awards
Finalist in the Out of their League category in the Brand Yorkshire Awards
Previously a Finalist in the STEP National Award for Contentious Probate Team of the Year
Previous winners of the Halsbury Award for Legal Innovation
Tell us about your business:
IDR Law is the only law firm in the country that specialises purely in the resolution of contentious wills, probate and trust disputes. The Legal 500 (2020) describes us as "very approachable and down to earth. Easy to get on with and fabulous at communicating in non-legal jargon". We have decades of experience resolving probate and trust dispute cases, understanding that inheritance disputes are factually and emotionally complex. We pride ourselves on providing structured, clear advice that breaks down any problem into a phased approach to achieve an agreed goal.
What services do you offer to support customers who are dealing with legal issues, or are facing bereavement?
We advise and assist clients on any area of dispute concerning wills, estates and trusts. These include will validity disputes, disappointed beneficiary claims, Executor disputes, administration disputes, trust disputes, equitable promise claims and probate negligence actions.
Describe a situation that was particularly challenging for a client, and how you helped them through this difficulty?
Every case we deal with is emotionally charged, as they follow the death of a family member. Common claims include situations where no will has been left – 60% of individuals do not have one – and the surviving partner is not married to the deceased. The rules of intestacy that apply in such situations do not recognise an unmarried partner and so make no provision for them. We can correct this clear injustice through application through court, with most not requiring any kind of trial, and ensure that reasonable financial provision is secured for the surviving partner.
Client age ranges are from surviving children under 18 to surviving cohabitees well into their 80s. Many disputes have roots that relate to pre-death family issues that fester and re-emerge on death in a much-amplified form. We recognise that often the goal of our clients is not about the estate money but rather to bring things to a head or secure a solution that they feel is right. This means that our representation needs to be sophisticated and nuanced enough to understand what the client wants to happen and work with them to reach that goal on a legal, emotional and practical level.
What are the benefits to customers of Adroit for using your business?
Unrivalled expertise from a boutique practise. Compassion, understanding and experience of what can and cannot be achieved by our representation. We rarely sit on the fence and will always tell you what we think about the merits of your case whether it is good or bad. We are straight-talking and transparent.
What three words would describe your customer service and approach?
Experienced, transparent and solution orientated.