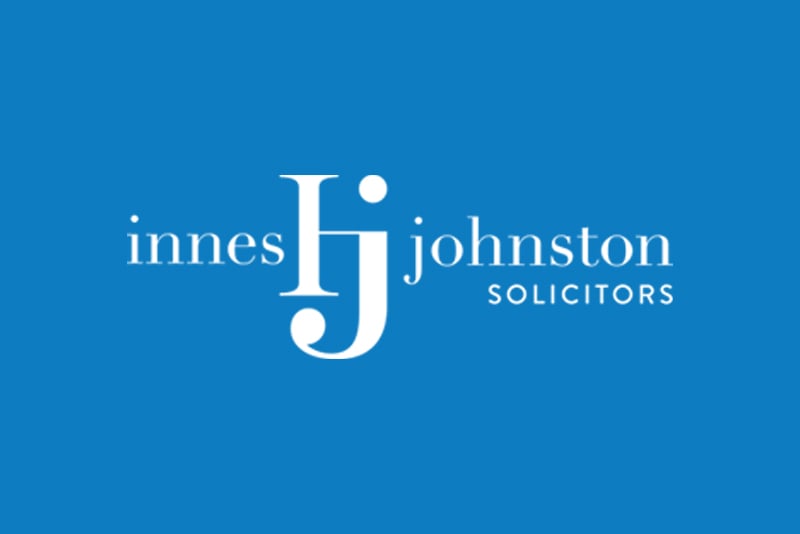 Residential and commercial conveyancing
Divorce and separation
Family law, including guardianship and intervention orders
Estate administration
Immigration law
Probate
Wills and estate planning
Power of Attorney
Number of offices/branches:
Three – Kirkcaldy, Leven and Glenrothes
Years working with Adroit:
Tell us about your business:
Innes Johnston is a leading firm of solicitors delivering legal services to a wide range of individuals and businesses in Fife and beyond. We provide a high-quality service-focused approach based on extensive expertise and a commitment to delivering the best possible outcome.
What services do you offer to support customers who are dealing with legal issues, or are facing bereavement?
We pride ourselves on offering a wide range of legal services and aim to assist our clients whenever they find themselves in need of legal support at important points in their life.
We offer a range of services for individual clients to plan for their future and that of their families, including wills, Power of Attorney and estate planning. We also have a wide range of estate administration experience which enables us to guide and advise families and executors facing bereavement through the process of winding up a loved one's estate.
We're experienced in dealing with small estates, where we simply complete the legal documentation required, to larger estates where we become involved with complex inheritance tax matters on behalf of our clients.
We can offer guidance and advice at every stage of a bereavement – from registering a death, right through to tracing beneficiaries and final distribution of the estate.
Describe a situation that was particularly challenging for a client, and how you helped them through this difficulty?
Having traced an executor and beneficiary that was based in Europe, we then assisted the client in all aspects of the administration of the estate from registering the death, clearing and arranging for marketing and selling of properties, and gathering the estate to final distribution.
This was a particularly distressing time for the executor as they were unable to return to their home country of Scotland and relied on our support to ensure all matters were progressed in a timely and compliant manner. We were able to successfully implement the wishes of the deceased and support the executor in carrying out their duties to administer the estate as intended.
What are the benefits to customers of Adroit for using your business?
Every customer receives a personal service from a highly experienced team, who care about what they do.
What three words would describe your customer service and approach?
Friendly, professional and experienced.